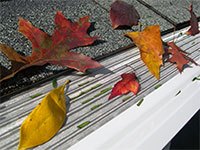 Gutter Protection
Gutter guards prevent debris from clogging up your system - and we offer state-of-the-art protection.
Our Process
Our experienced, friendly employees will take you through every step of your gutter project.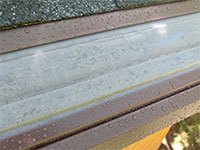 Our Warranties
With labor and manufacturer warranties, you can rest easy knowing your gutters are covered.
Why DMV area Homeowners Choose Us
Exclusive MasterShield gutter guard provider
Angie's List Super Service Award winner

Happy Customers in DMV area
Recent Testimonials
Jim F. of Great Falls, VA
"They did an excellent job and were on schedule. They are high-quality gutter guards and I have no fear that I will need to have them cleaned again."
Read Full Testimonial
Gutter Guards & Installation in Manassas, Woodbridge, Alexandria, & Springfield
Serving VA, MD, and DC
Are your gutters protecting your home like they should? Don't wait until rot, mold, mildew, or foundation problems occur! Gutter problems are the numer one cause of costly home repairs - but MasterShield Gutter Guards is here to give you the gutter services you need to avoid this fate.
MasterShield Gutter Guards is proud to be the choice exclusive provider for MasterShield gutter guards for DMV area residents. These are the highest-quality gutter guards on the market, installed by our family-run business. Our factory trained, professional installation teams are on time, respectful, of your property, clean and uniformed. With our industry-leading products and our first rate service, you won't have to worry about getting clogged gutters ever again. In need of replacement gutters as well? MasterShield Gutter Guards also installs custom aluminum and copper gutters to complete your water management system.
Let us simplify your life and end gutter cleaning forever - schedule a free estimate for our gutter guard services today! We offer our services in Manassas, Woodbridge, Alexandria and throughout the nearby areas.
Clogged gutters cause a whole host of home problems
Improperly functioning or damaged gutters might lead to more issues than you're aware of. Take a look at all of the potential damage your leaking, sagging gutters can create:
Rot and Water Damage: When your gutters don't handle the water that falls on your roof and concentrates at the eaves, it starts to get into places that are not meant to withstand moisture - places like your siding, window trim, paint, fascia board, landscaping, and foundation.
Wet Foundations and Basements: When water has a chance to soak and settle next to your foundation walls, it can collect and flood the soil. If this water isn't controlled properly, it can cause massive damage to your foundation and give you a wet basement.
Mold, Mildew, Decay: Water will always seek the path of least resistance. Unfortunately, if your gutters aren't working properly, water and moisture will get into every nook and cranny. This creates an ideal environment for mold, mildew and decay.
Injury: Knowing about all these problems, of course you realize that your gutters should be maintained and in good working order every time it rains. So what's a conscientious homeowner to do? Getting up on that ladder isn't safe - trust a professional like MasterShield Gutter Guards to prevent gutter debris instead!
Don't wait until your gutters fail to realize there's something wrong. Be proactive and protect your biggest investment. If you are on our site you already suspect you have a water problem. We are happy to give you the benefit of our vast experience in home construction.
Choose MasterShield gutter guards for a permanent solution
If you're looking for gutters that never clog or need cleaning, you've come to the right place. MasterShield Gutter Guards is here to fix your problems with quality solutions thanks to MasterShield. We love what we do and we can't wait to give you a safer home.
Ready to get started on gutter guards or gutter installation? Call us at 1-571-364-8200 or contact us online to schedule your free estimate today in Woodbridge, Manassas, Alexandria and nearby!
our service area
We serve the following areas
Top